projection
project
A video recorded a short animation projected to a wall with typograhy posters.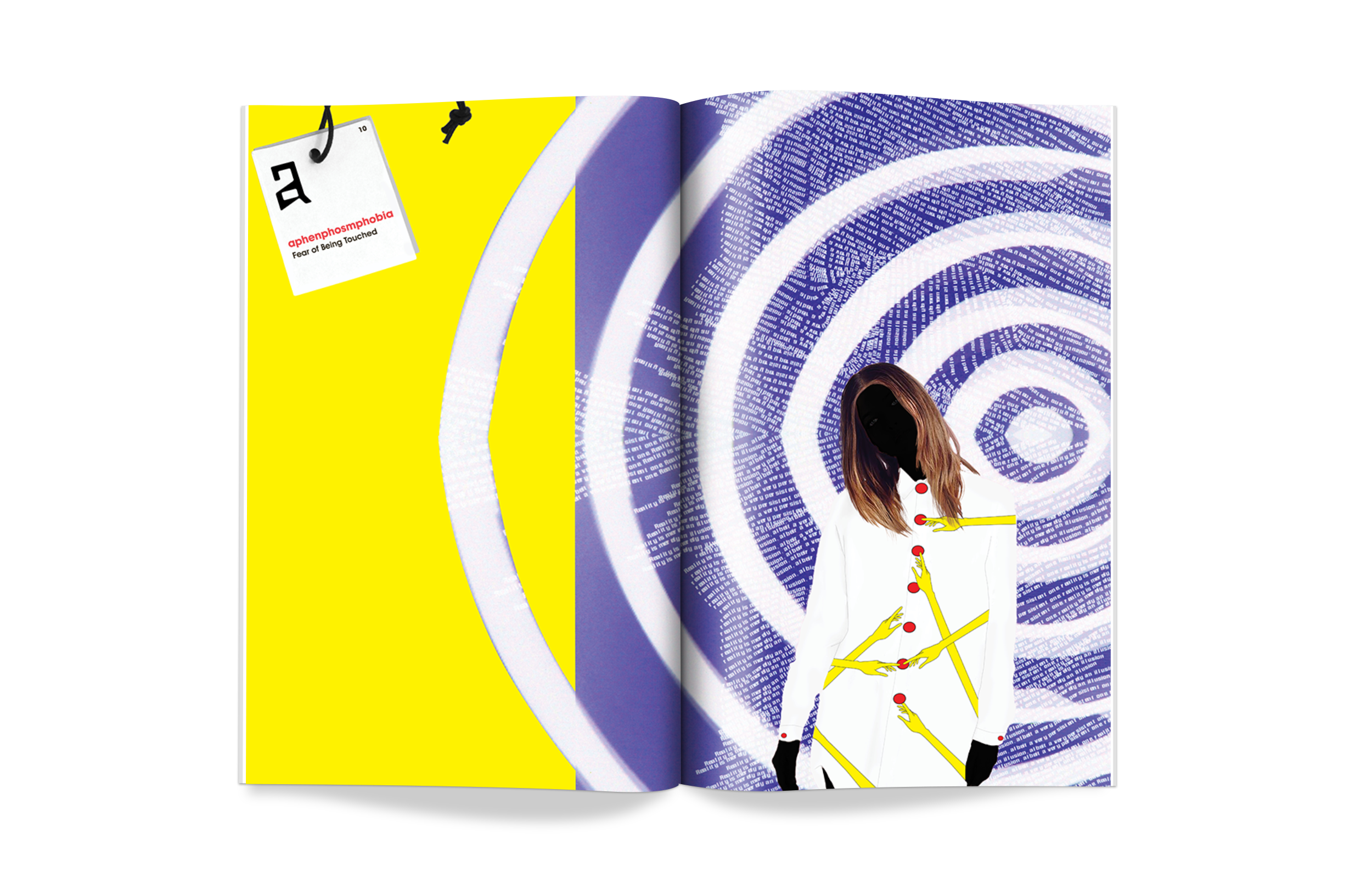 huh magazine

Motive
I've always been fascinated by horror and enjoy the exciting moments which inspired me to turn people's fear into interesting and attractive fashion items. The magazine is a collection of phobia inspired fashion. I created the patterns which under the influence of op art.
Solution
The projection project is the experimental process of this project. Through this step I set my style and created different patterns using horror elements. I used my own typeface in the magazine. I also used the photos I took during the projection as part of my magazine.
Design Deliverables
A collaboration of typeface design, magazine editorial, fashion design, logo design, projection design, pattern design.
Mentors

Olga Mezhibovskaya
Nada Ray