the language of fashion

"The Language of Fashion" is a celebration of te talent and vision of typography students and their mentors. Spirit & Flesh Co-Founder Yelena Deyneko directed the exhibition and Linda Fargo served as curator.


The project began when award-winning designer and SVA professor Olga Mezhibovskaya asked her graphic design students to create textile designs using typography, then create paper dress models from their designs and fully realized garments. Linda Fargo selected a group of designers to mentor the students and make their illustrations come to life as wearable fashion. Richard Wilde, the Chair of BFA Advertising and BFA Design departments brought the pieces to life in this exhibition.


The designers that joined the project to mentor the students included Alber Elbaz, Michael Kors, Humberto Leon and Carol Lim, Phillip Lim, Jack McCollough and Lazaro Hernandez, Joseph Altuzzara, Jason Wu, Adam Lippes, Naeem Khan, Jonathan Simkai, Isabel and Ruben Toledo, Rosie Assoulin, Francisco Costa, Jennifer Csengody, Josep Font of Delpozo, Erdem Moralioglu, Geoff Howell, Minika Ko and Ayanat Ksenbai.

More about The Language of Fashion


The event divides into two parts:

Public Art Exhibition

The freestanding heroic-sized graphic silhouettes made from typography constructed by SVA 3-D Design Chair, Kevin O'Callaghan. It was exhibited on 57th Street and 79th Street on Madison Avenue from September 8 through September 18 ,2016. The fashion looks were created by SVA Typography students in paper models and photoshop.

I was responsible for recreating the high resolution digital illustrations for the illustration osculpt of the sculpture. I also prepared the patterns and layouts for the fabric in the fianl production.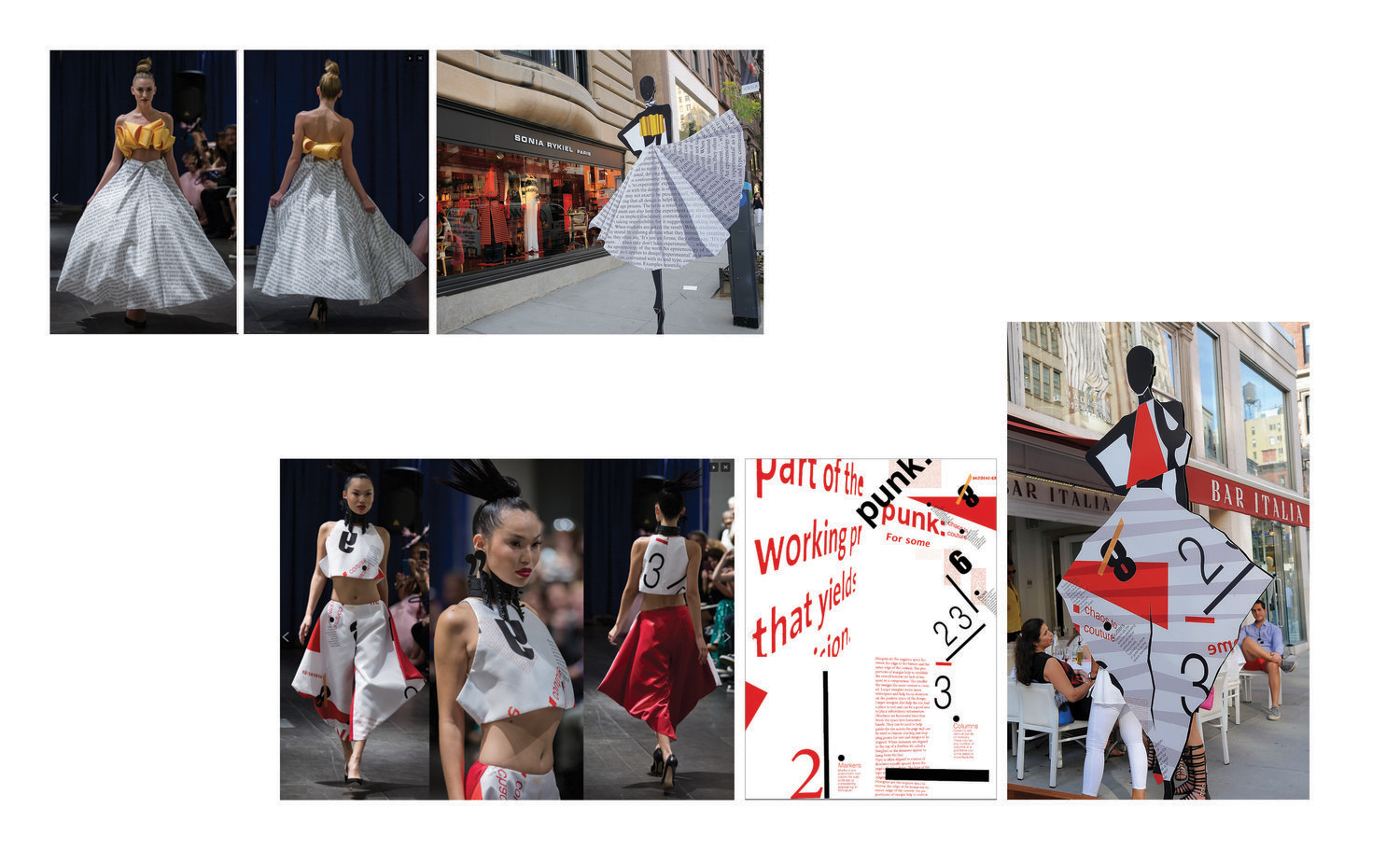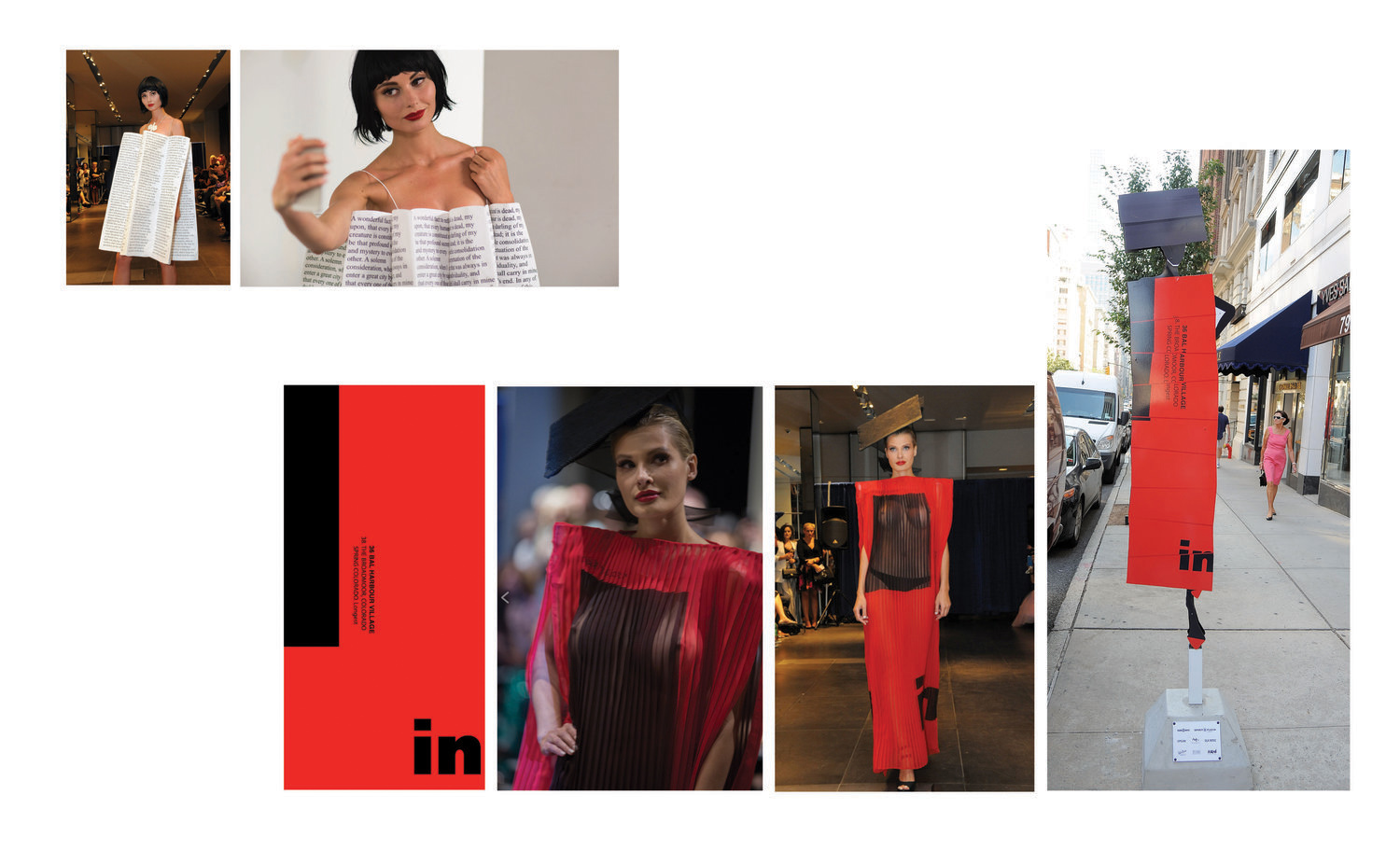 Gala VIP Reception

The fashion show was held on 8th September at 601 Madison Avenue.

I also designed the instatllations for the exhibition by using the fragments of student exercise works.